"while Mortens Kro for the fifth time in a row simce 2007 could take six forks. The eternally stable lunch, party and gourmet restaurant still impresses with a level that with almost 25 years behind it is unique for not just North Jutland but Danish gastronomy."
North Jutland newspaper- January 2020 overview of this year's reviews of restaurants in North Jutland.
Chef Mr. Nielsen awarded Chef of Chefs 2021- by danish chefs.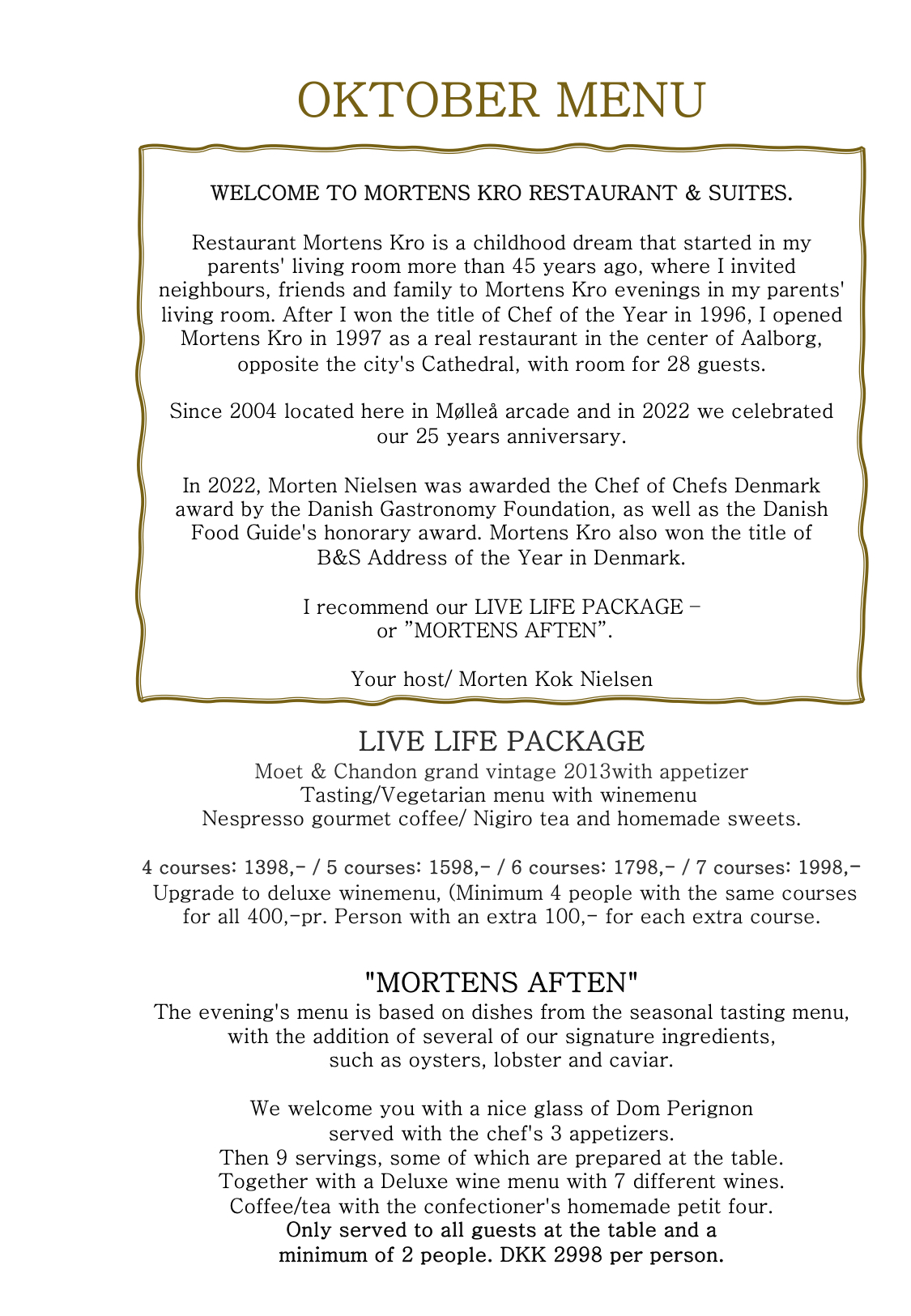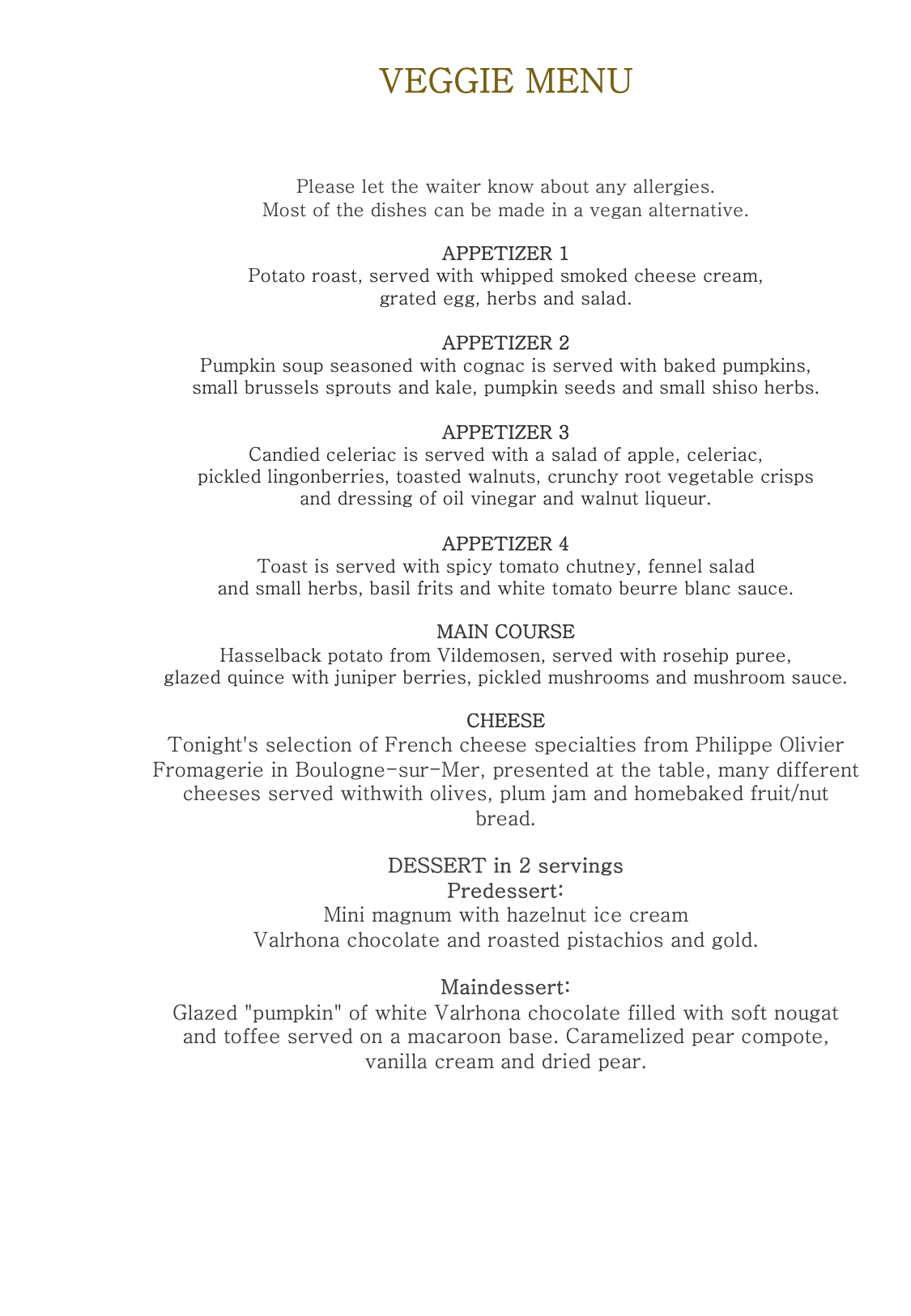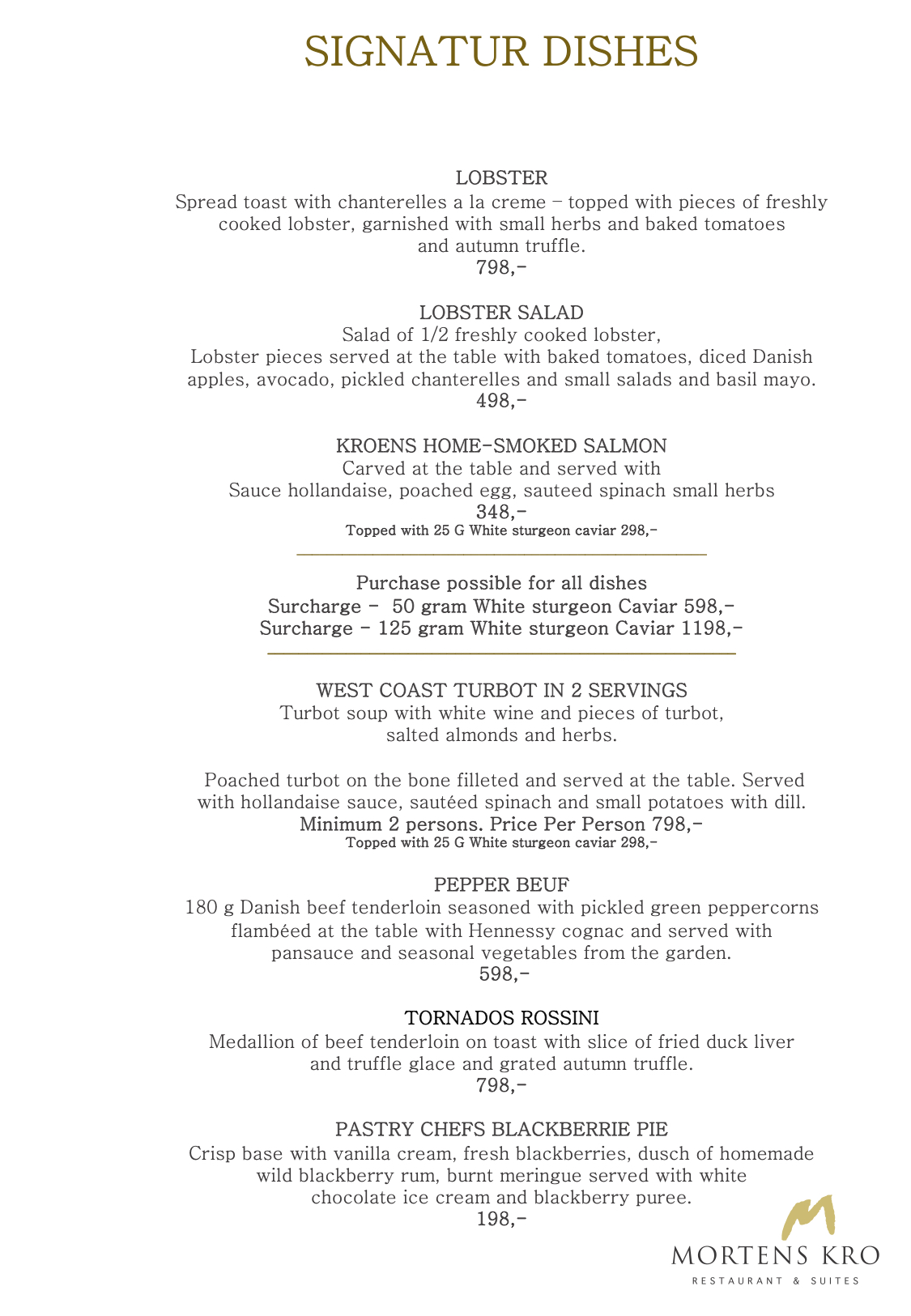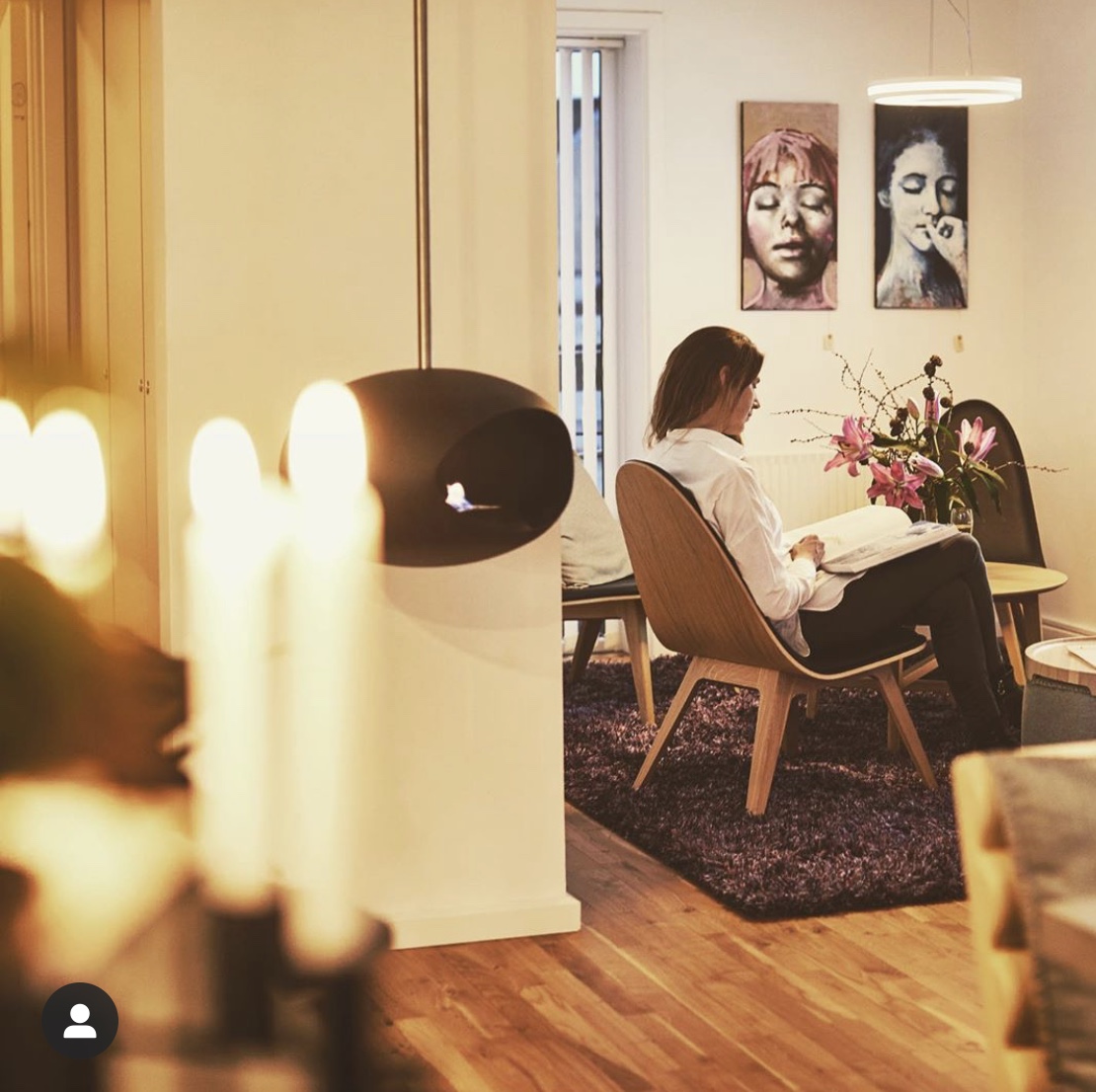 COMBINE AT DINNER IN OUR RESTAURANT WITH A STAY IN OUT LUXIOUS SUITES ON 2 AND 3 FLOOR
Gourmet Stay
Champagne and appetizer, 5 course seasonal tasting menu with delicious wines,
Selected to match each course.
Coffee/tea with 3 kinds of homemade sweet.
Accommodation in our beautiful suite
Breakfast served privately in the suite. 2498, - per. person
Buy an extra night 2800,-.