"while Mortens Kro for the fifth time in a row simce 2007 could take six forks. The eternally stable lunch, party and gourmet restaurant still impresses with a level that with almost 25 years behind it is unique for not just North Jutland but Danish gastronomy."
North Jutland newspaper- January 2020 overview of this year's reviews of restaurants in North Jutland.
We open for bookings again from 26/7 with this wondeful menu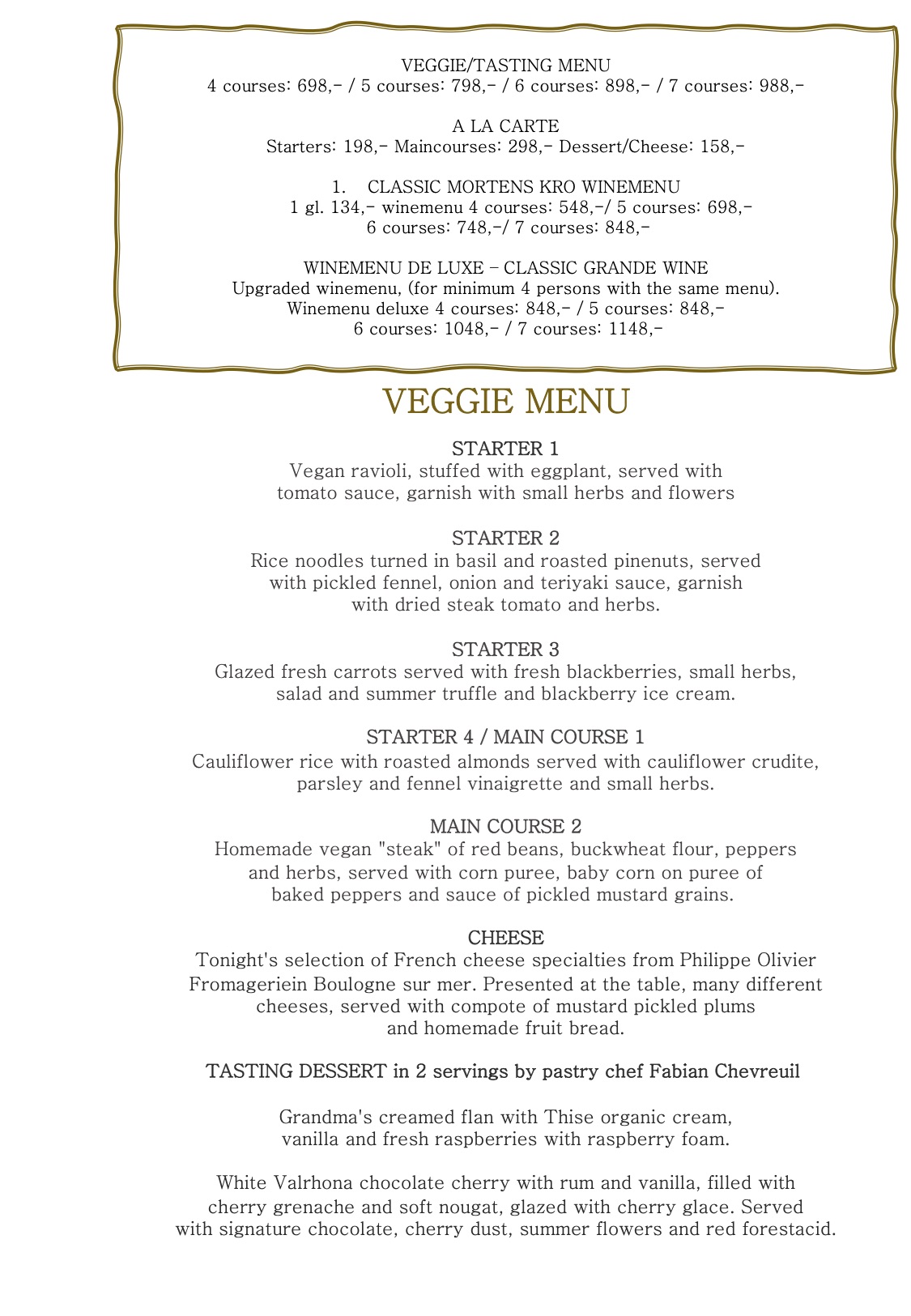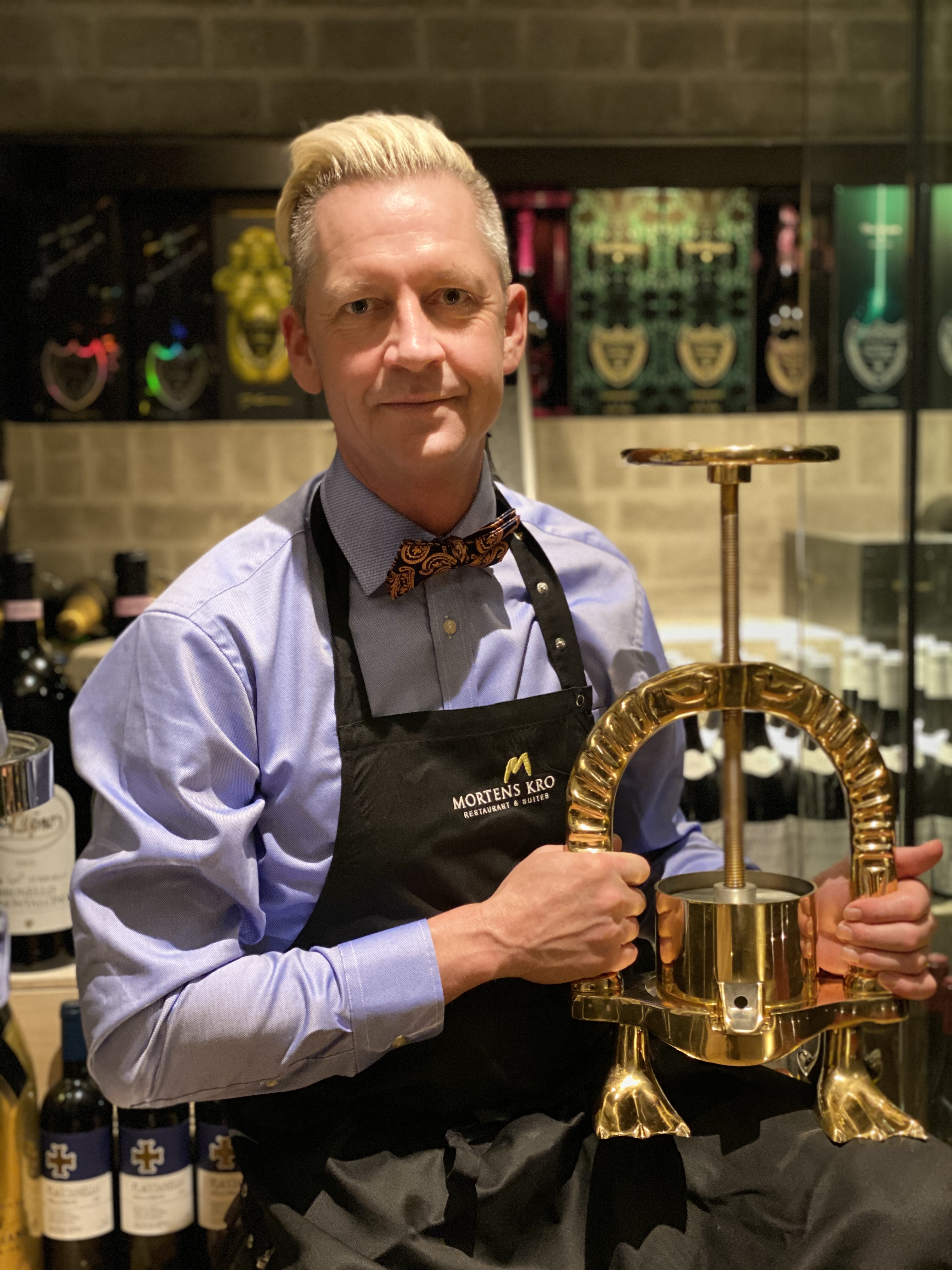 Mortens SIGNATURER / january-febuary and marts 2022

is a new experience at Mortens Kro. Morten welcomes
an exclusive evening, with exquisite ingredients prepared and served at your table / Chef´s table.
Morten himself, prepares a luxury menu for you, with the restaurant's signature dishes incl.
The exclusive Canard a la presse.
Hand-forged Duck press in brass from French Louis Talleier, who has been forging since 1887
and hand-made molds and equipment for the French gastronomis´, top restaurants.
Ordered at least 48 hours in advance, served only for 2-4 people per. evening,
Tuesday to Thursday until Christmas. Link to prepayment is sent upon booking.
Can not be booked online or per. telephone. Bookings are accepted at karina@mortenskro.dk
MENU
30 grams White Sturgeon caviar with freshly baked blinis, sour cream 48%
from Naturmælk and filet royal of home-smoked salmon.
Salad of freshly cooked lobster split
and touched the table.
Basil, tomato and toast.
Canard to the press.
Fried landand sliced at the table. The hull is pressed and made into sauce
with cognac.
Cheese trolley with a large selection of French cheeses, from our cheese supplier Phillipe Olivier
i Bourlognie Sur meer. Incl. Mont Dór cheese with toast and freshly grated truffle.
Seasson sweet - at the table

The pastry chef's petit four with Nespresso Origins coffee or Nigiro The.
Incl. Champagne and fine wines, among others,
from our "Basement master wine collection",
selected and adapted to your taste.
Price per. person 3998, -.
Incl. Accommodation in a suite on the 3nd floor.
Free Parking, and the chef's freshly prepared
breakfast served privately in suite.
Price per. person 5998, -.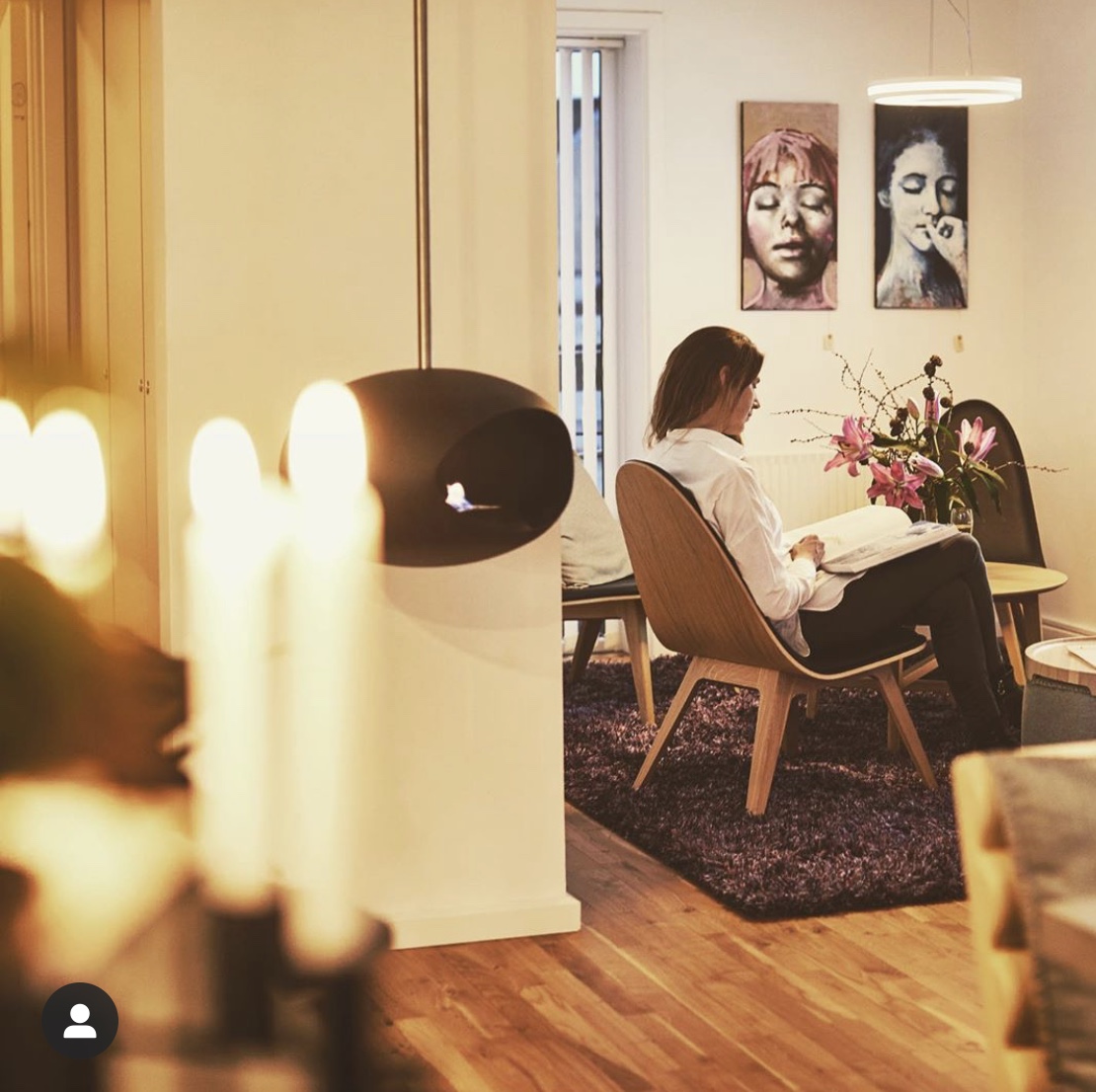 COMBINE AT DINNER IN OUR RESTAURANT WITH A STAY IN OUT LUXIOUS SUITES ON 2 AND 3 FLOOR
Gourmet Stay
Champagne and appetizer, 5 course seasonal tasting menu with delicious wines,
Selected to match each course.
Coffee/tea with 3 kinds of homemade sweet.
Accommodation in our beautiful suite
Breakfast served privately in the suite. 2498, - per. person
Buy an extra night 2800,-.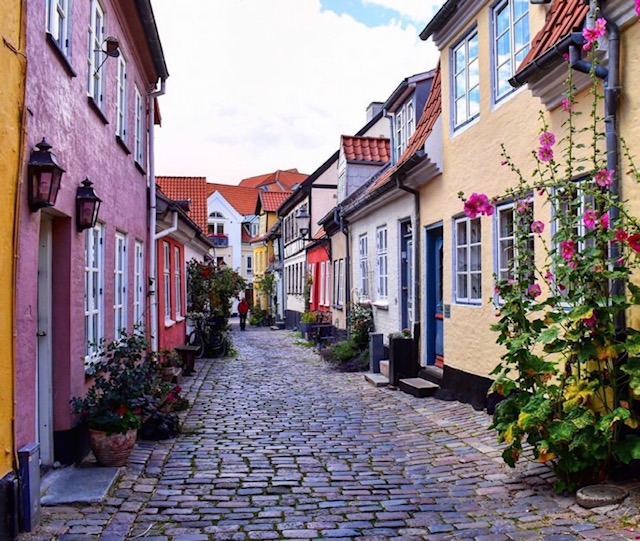 Romantic gourmet
1/1 bottle of champagne Moet rose and snacks are served in the suite upon arrival
Private dining in the suite with privat chef/waiter
An aperitifs and appetizer,
5 course seasonal tasting menu
Delicious wine menu, with wines selected to match each course
Coffee / tea with 3 kinds of homemade sweet.
Fire in the fireplace and romantic music on the playlist.
Accommodation in our beautiful suite
Free VIP Transfere from airport, port and railway station in Mercedes GLC
Breakfast served privately in the suite. 3598,- per person
ULTIMATE STAY MORTENS KRO SUITE.
1/1 fl. Champagne Dom Perignon vintage 2008 Served in the suite with 30 g real caviar white surgeon with accessories.
A 7-course tasting menu is served in the restaurant with a champagne welcome - as well as a
7-course deluxe wine menu concluding Nespresso gourmet coffee / Nigiro luxury The with the confectioner's sweet treats.
accommodation in a suite on the 2nd floor above the restaurant with all modern facilities-
The chef's freshly prepared breakfast served in the suite by appointment between 8-10.
4198, - per person for a minimum of 2 people in the suite.
Private transfers to and from airport-train station etc.