Citys Best take away april 2019 & 2021 Nordjyske newspaper
Nominated for the year's dish "smørrebrød" 2021 by The Danish food guide
Read more here
UPCOMMING EVENTS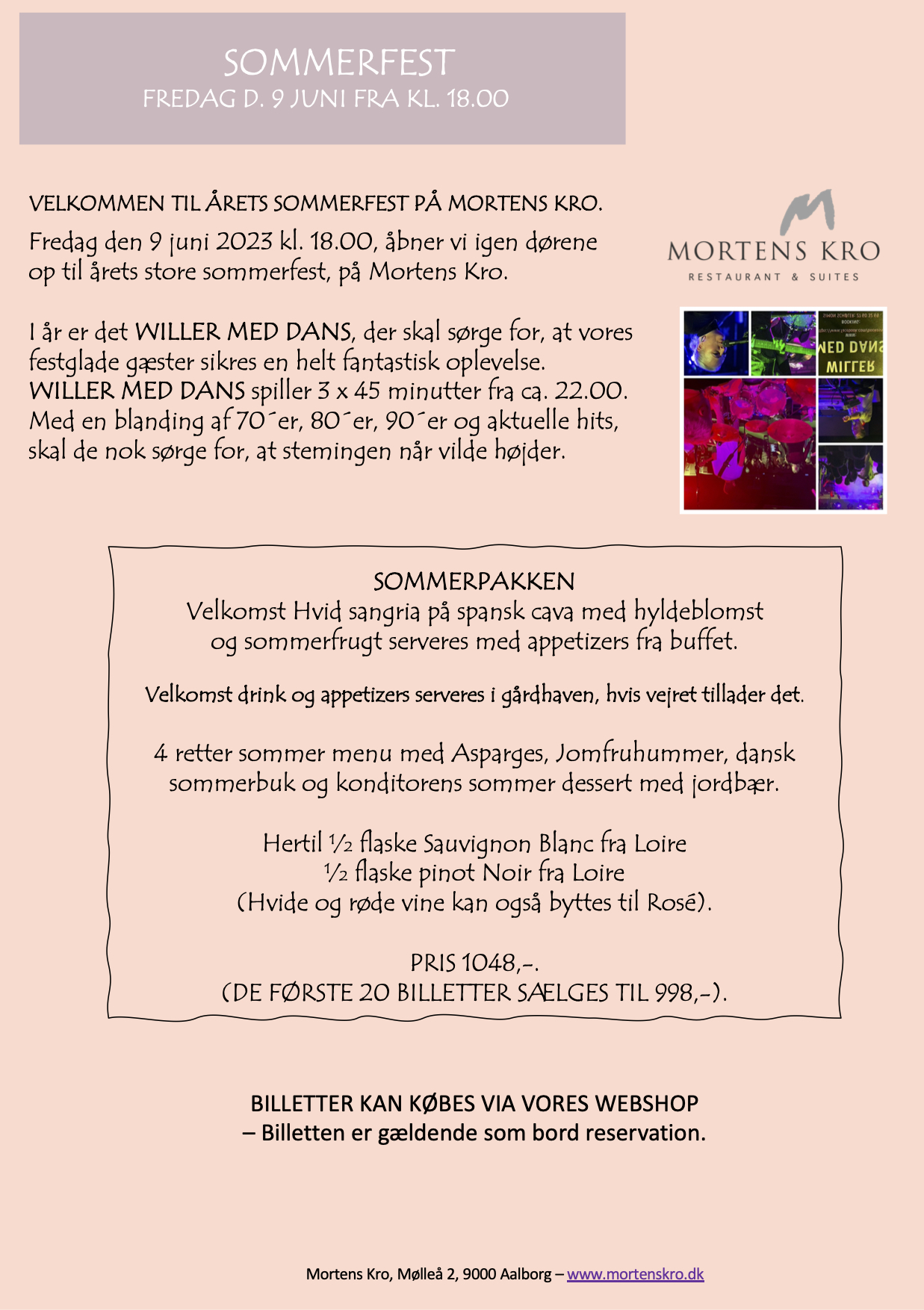 SOMMERFEST 9/6
9. June 2023 18:00
Mortens kro
Vores årlige sommerfest der starter i gårdhaven med velkomst drink, og hilsner fra køkkenet.
4 retters sommermenu i restauranten med jomfruhummer, asparges,sommerbuk fra lokale herregårde samt konditorens jordbær dessert.
hertil serveres 1/1 fl vin pr gæst i farverne hvid, rose og rød efter ønske.
efter spisningen spiller populære WILLER MED DANS op til 3 x 45 minutters live musik med danske og undenlandske numre fra 80 og 90érne
Køb billetter til eventet

FOLLOW US
Follow our facebook wall where you can always keep up with the latest news from Morten Kro.
There are pictures from events, info about events and more.

FELL THE ATMOSPHERE
We put music to the food and here on our Spotify playlist you can experience the atmosphere that makes your visit to Restaurant Morten Kro something special - an experience for all senses. It must be experienced!

NEWSLETTER
Sign up for our newsletter so you are always updated about the latest news from Morten Kro.

DOWNLOAD OUR APP
Unique discounts and loyalty bonus