Welcome to lunch at Mortens Kro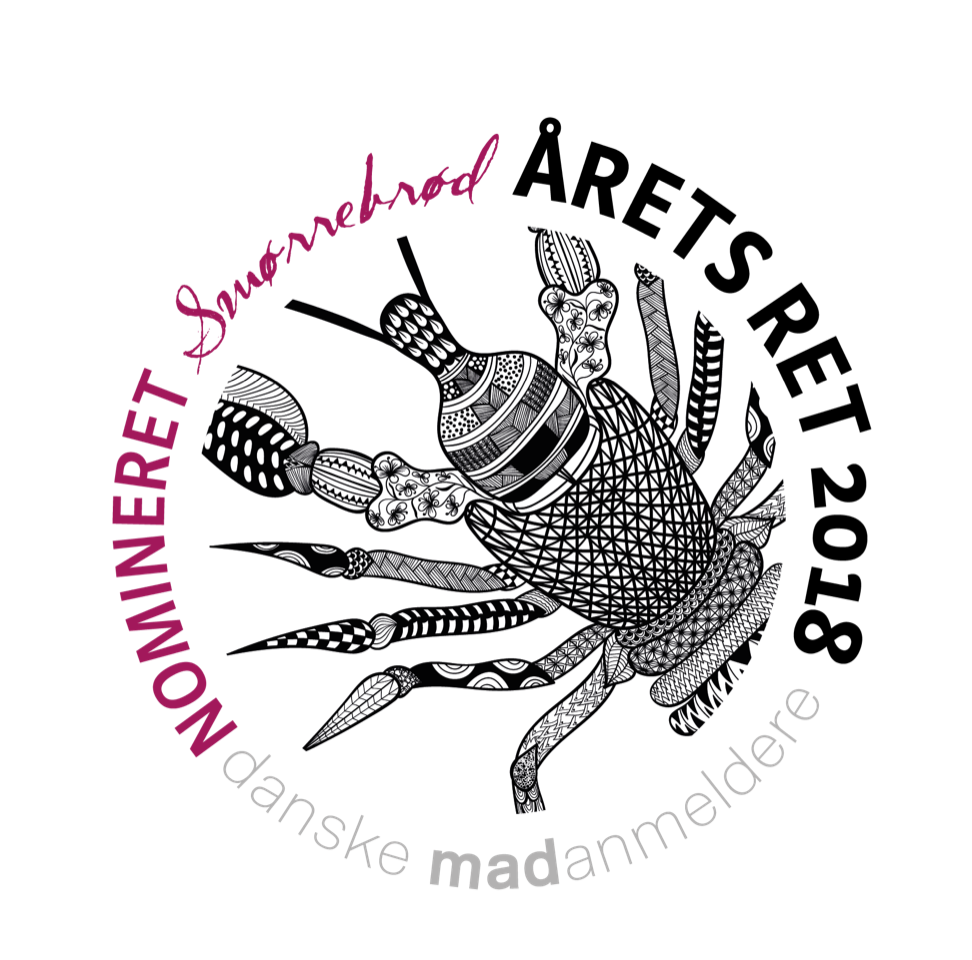 We offer modern open sandwiches in many varieties and with respect for the classic Danish open sandwich traditions - with modern techniques added.
We have done this with great success for many years (Since 2013) and in 2017 we were nominated for "Smørrebrød / Lunch restaurant of the year" by the Danish Dining Guide. In 2018, it was Danske Madanmeldere who nominated us for "Dish of the Year" in the category "Smørrebrød". In 2019, we were again nominated for "Lunch restaurant of the year / open sandwiches" by the Danish Dining Guide.
In 2018, we won the title of "Herring of the Year", among many of our talented colleagues; A home-aged and matured herring in your own brine.
Our open sandwiches are also very popular as take-away with pick-up in the restaurant - take-away ordering must be made before 3 pm on the pick-up day, but can be picked up until 19.00 (Tuesday to Saturday). For the completely unique experience, I recommend that you accompany our open sandwiches with our own beer from Randers Bryghus, either our Aalborg Classic, Anniverssary IPA or ower NORTH PARIS a tribute to Aalborg city pilsner type. - and if you are not into alcohol then we offer our own lemonades and fruit juices in several varieties.
Nominated again in 2021 for best danish openfaced sandwich for the 4 time out of 6 by The danish restaurant guide - Denmarks Oldest Restaurant guide book.
For summer seasson we have a wonderful cosy outside restaurant arround the water fontaine, urban city garden with fruit trees a sunny and shadow tabels open from 11.30

Bon appetite

Mr. Morten Nielsen
Your host, owner, chef
If you want tabel in our summer garden restaurant please let us now by reservation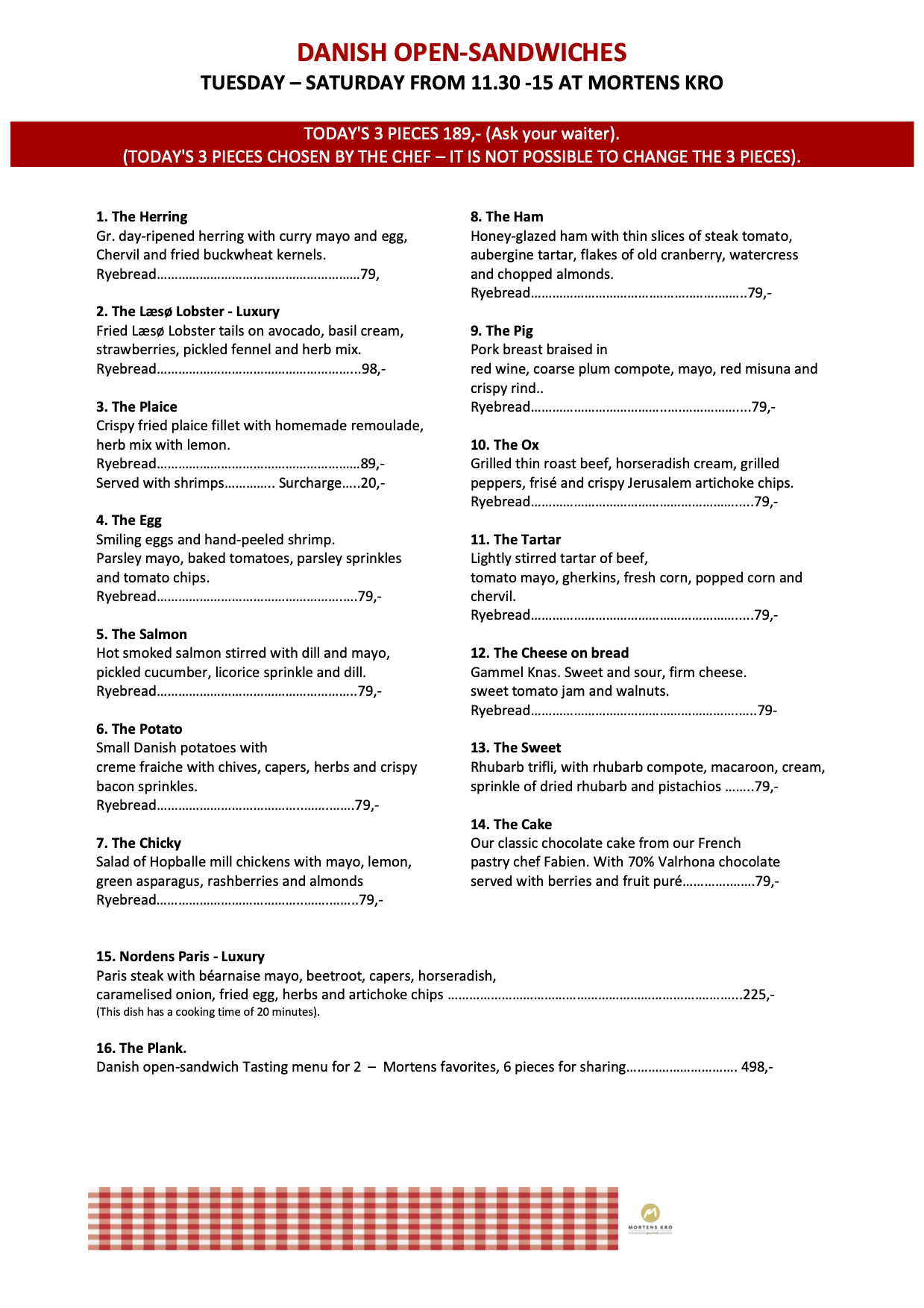 Mortens Lunch
Order online