UPCOMMING EVENTS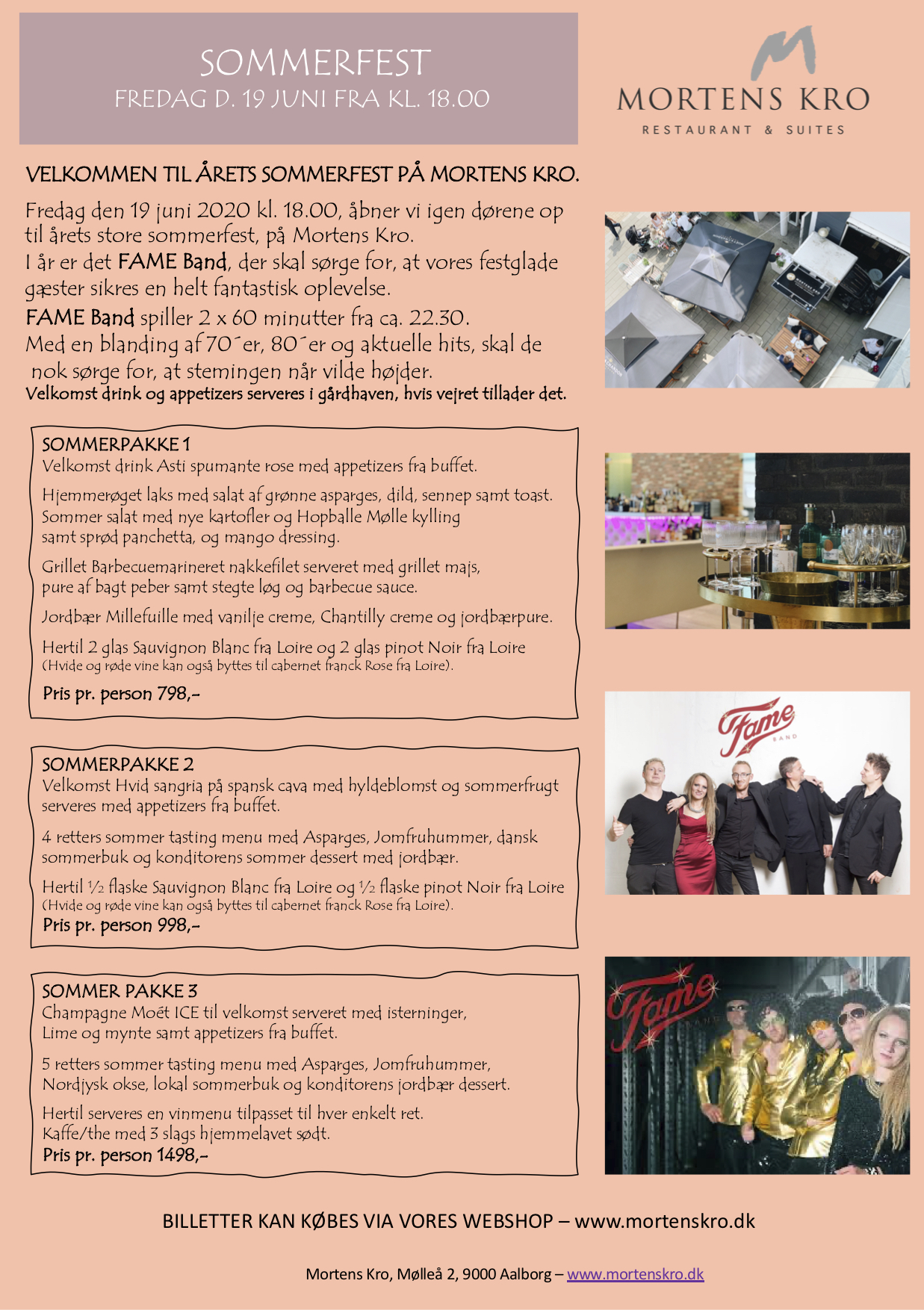 SOMMERFEST 2020
19. June 2020 18:00
Mortens Kro, Mølleå 2-6, 9000 Aalborg
Mange af vores juleweekend gæster kender til vores fester på Mortens kro, og synes man der er for længe til julfesterne byder vi alle velkommen til vores sommerfest, hvad enten man kommer privat eller er en virksomhed der ønsker lidt ekstra til årets sommerfest. Vi byder på velkomstdrink og appetizer buffet i gårdhaven og efterfølgende middag i restauranten med vine og kl ca 22.30 går Show bandet FAME på scenen og spiller 2 x 60 minutters danse musik fra 80èrne med udgangspunkt i danse serien FAME.
Køb billetter til eventet
Valgmuligheder

FOLLOW US
Follow our facebook wall where you can always keep up with the latest news from Morten Kro.
There are pictures from events, info about events and more.

FELL THE ATMOSPHERE
We put music to the food and here on our Spotify playlist you can experience the atmosphere that makes your visit to Restaurant Morten Kro something special - an experience for all senses. It must be experienced!

NEWSLETTER
Sign up for our newsletter so you are always updated about the latest news from Morten Kro.
DOWNLOAD OUR APP
Unique discounts and loyalty bonus